There's a little Tumblr blog out there called Daddy Newbie, and if you haven't heard of it, you're missing out. Each update is a hilariously true-to-form representation of what it's like dealing with daddy responsibilities for the first time. To make matters funnier, the stories are told in GIFs.
We love GIFs around these parts, ahem, and many of the updates can also apply to a few more of our most relatable travel moments.  So, may we present part two of "Your Typical Travel Moments," like the one above. That's what happens when you and your friends finally arrive at your getaway destination. Click through for the rest.
2. How airplane turbulence feels in my head
3. When I make it through TSA with no issues
4. Street performers…
5. How I feel when I lift my carry-on into the overhead bin.
6. When the street vendors run out of free samples.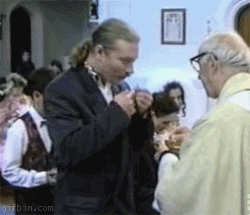 7. When I make the mistake of asking "What's in this?"
8. When the hotel walls are too thin… way too thin.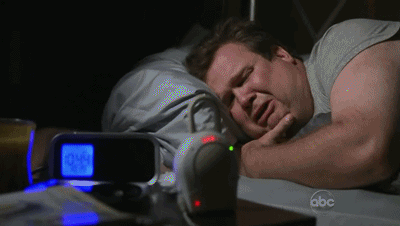 9. When they make the mistake answering when I ask "What's in this?"
10. When I win karaoke night at the local dive.
Happy travels!