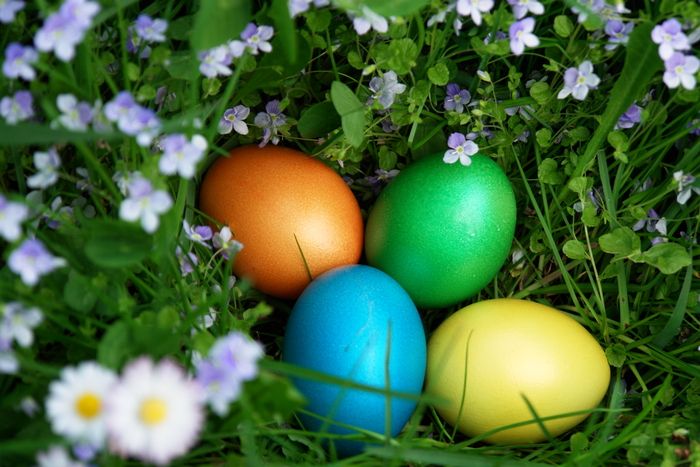 Easter Sunday is upon us, and you may or may not have started  painting hard-boiled eggs, shopping for pastel dresses and  looking up new dinner recipes. The kids are looking forward to scavenger hunts and candy baskets, and the holiday aisle at your local grocery store if overflowing with marshmallow-filled bunnies.
Well, adults, we've got a little something special for you, too. Check and see if a city near you is offering a brunch cruise, because there's still time to make your reservation! 
San Diego
In case you missed our post about the lovely San Diego harbor, let me just take a moment to brag on it's beauty. The sights are unheard of, and the waters are beautifully clear and crisp. The brunch cruise is sure to be an activity to remember. Enjoy ever-changing water views, entertainment, free flowing champagne, an elaborate brunch buffet, and award-winning service. You can even have your family picture taken onboard with the Easter Bunny!
Miami
This Easter Sunday in Miami, you can do something unique and get out on the water to celebrate this special holiday aboard the beautiful Biscayne Lady yacht. This all-inclusive cruise will include a bountiful buffet of fruit and cheese display, salad station, honey baked ham carving station, omelet station, bacon, sausage, mashed potato station and chef's selection of desserts and pastries along with open beer, wine, bloody Mary and mimosa bar. A special Easter basket with a sweets and a chocolate Easter bunny will be raffled off for free!
Savannah
The Savannah Riverboat Easter Brunch Cruise includes a cruise on the Savannah River, a delicious Sunday brunch, and the Easter Bunny will be onboard to host an Easter Egg Hunt after brunch. Mouth-watering homemade biscuits, carved turkey, carved ham, and a variety of other breakfast and lunch foods are sure to please everyone's taste buds (need we say more?). Architectural history and a close-up view of Savannah's shipping port will also help put the finishing touch on this delightful cruise.
San Francisco
Those of you in or near the bay area can hop onboard this cruise for a relaxing Easter Sunday champagne brunch. Make sure to say hello to the Easter Bunny while canadian pharmacies that sell pfizer viagra onboard our luxurious yacht. Enjoy a delicious buffet, free-flowing champagne and live entertainment as you sail the scenic San Francisco Bay. Take in the sights, listen to relaxing music, linger in the sun and visit the captain on this 2-hour sightseeing cruise on The Bay.
Happy Easter, everyone!